Arab Fashion Week is all set to start its biggest fashion event in the Gulf region from 11th March to 16th March 2020, Dubai, Citywalk. This event provides a big platform for top local and international fashion houses to showcase their latest collection. The Arab Fashion Week was founded by Jacob Abrian, founder and CEO of the Arab Fashion Council, the world's largest non-profit fashion council. This upcoming Arab Fashion Week has been all set for the collections of See-Now Fall Winter20/21 & Ready-Couture SS20. AFW has been received recognition as one of the world's highest profit designer showcase alongside to another world biggest fashion weeks held in the world's top location such as New York (New York Fashion Week), London (London Fashion Week), Milan (Milan Fashion Week) and Paris (Paris Fashion Week) officially on the international calendar.
Arab Fashion Week is the only fashion week event, which promotes Ready-Couture and Pre-Collections in the world, which defines the international industry with luxury fashion in Dubai and the Arab Emirates. This helps in knowing the designers of the Middle Eastern and Asian Region who create custom garments for their clients and personalized due to the traditional preferences of the customers. The concept behind this is to promote a 5-days event that invites UNHI clients, buyers, and press media around the globe, which helps in providing international recognition for labels and new designers. AFW considered one of the world's five most important fashion weeks in the world and listed in Vogue Italy in April 2017.
This year Arab Fashion Week provides a big platform to National and International designers along with top brands in the industry throughout the world. AFW decided to help brands by opening the infrastructure to increase their pre-collection visibility. Here is the list of some Arab and International designers taking part in Arab Fashion Week's upcoming event.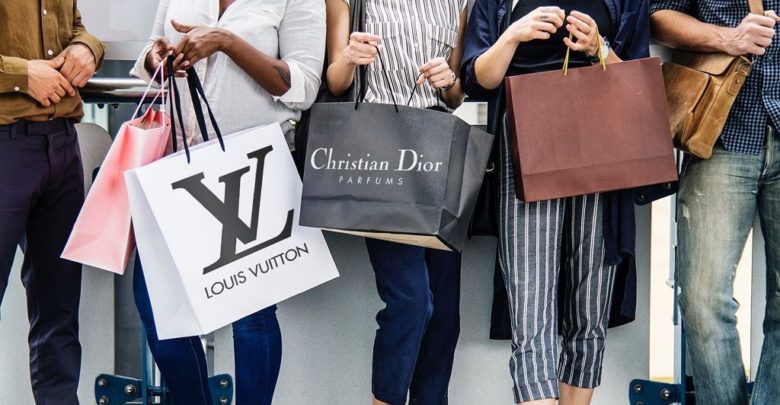 Aiisha Ramadan
Aiisha Ramadan is an award-winning fashion designer with over 11 years of experience, started her couture clothing line from UAE in 2007. She is a Lebanese fashion designer with lots of award-winning work done by her past 11 years. Her brand reaches A-list celebrities from Hollywood to Bollywood such as Jennifer Lopez, Kareena Kapoor Khan, and Charlie Theron, and even presented international brands like Shiseido and Wella. Aiisha Ramadan brand has a presence in fashion shows and exhibitions around the world such as Vendome in Paris, Coterie in New YorkKazakhstan Fashion Week, Arab Fashion Week, and Fashion Forward.
Bav Tailor
Bav Tailor is a creative entrepreneur born in London, launches an eponymous womenswear brand that upholds tradition, craftsmanships, and printing techniques. Bav Tailor uses the finest certified natural fabrics that represent true hallmarks of Made in Italy and Eco-Sustainability, even all humans and animals have been treated respectfully in her creation.
Juergen Christian Hoerl
Juergen Christian Horl founded his fashion label brand JCH in 1999 to provide high-quality materials and minimalist accents. He was born in Upper Austria in 1975 and highly passionate about fashion, graduated from Fashion Collage, and refined his crafts at the prestigious Central Saint Martins in London and Domus Academy Design and Fashion School in Italy.
Nora AL Shaikh
Nora Al Shaikh is Jaddah based fashion designer and her work inspired by local culture, craft traditions, and Saudi heritage. Her design is for contemporary women and always tries to keep original with ease of modernity that can be worn anywhere throughout the globe.
Nirmooha
Nirmooha fashion brand was founded by Preetijain, an Indian fashion designer, and has her style of catering to today's women through her knack for fashion and design. She has been qualified as a Master of Business Administration from Symbiosis College, Pune and as a Diploma in Fashion Design from VIFT, Meerut. She makes her debut in many fashion events including Faesina Miss India 2018, a bespoke collection for the acid victim-survivors, Banglore Fashion Week, India Beach Fashion Week, and also featured as 'The Vogue Designer of the Month' by Vogue India in December 2018.
Arab Fashion Week invited with over regional and international designers to participate and showcase their latest design & creation in March at Dubai. Everybody is curious about the show, waiting for the grand celebration of Arab Fashion Week this year. If you want to upgrade your wardrobe collection then try hands-on online shopping with top fashion websites Namshi KSA, 6th Street, VogaCloset, Souq, and Noon. Check out their latest collection from regional and international brands at the best price, even you can use voucher code to redeem extra discounts during checkout.